"In every walk with nature one receives far more than he seeks." – John Muir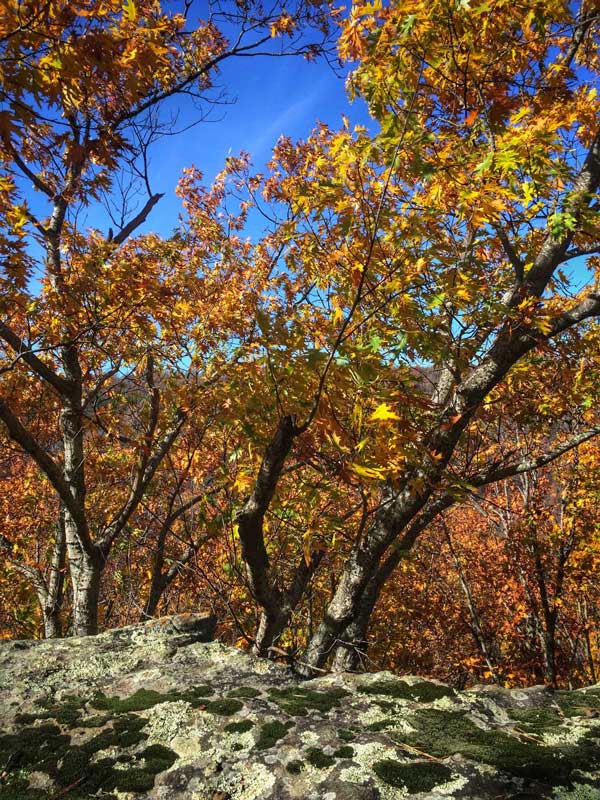 Optimal Process leader loves the Ozarks
November marks the 10th year in a row that Optimal Process CEO Steve Cantor has led a group to the Ozark National Forest in Arkansas. It's 260 miles from Memphis to Sam's Throne. Steve's first stop is the perfect welcome to the area. The easy 2 mile trail includes beautiful vistas, foliage, moss, and the large rock formations that characterize the Ozarks. It's a great way to whet your appetite for the days and hikes ahead. https://www.alltrails.com/trail/us/arkansas/sams-throne-trail .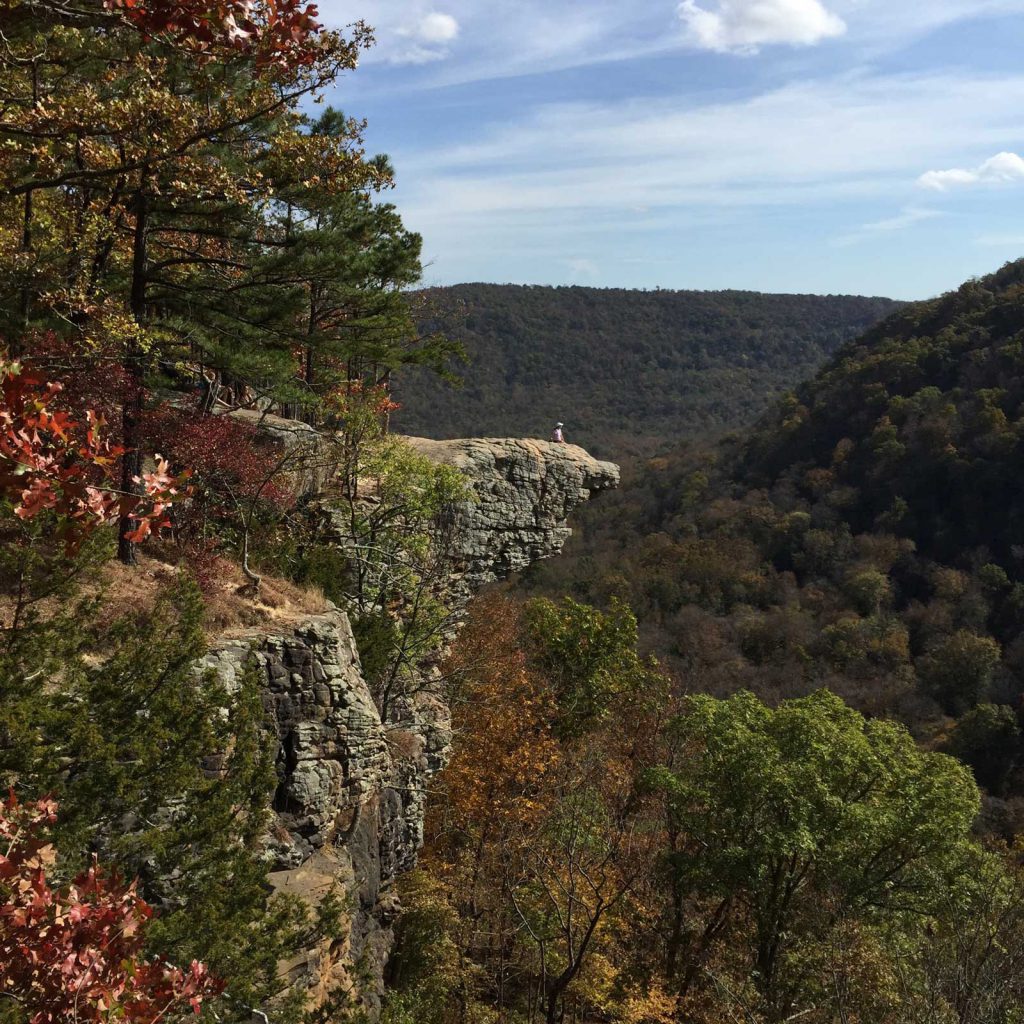 So picture perfect you can see it in the movies
Another perennial favorite is the Whitaker's Point trail . The spectacular overlook , also known as Hawkbill Crag, is a popular destination. It can be seen in the disney movie 'Tuck Everlasting' https://movies.disney.com/tuck-everlasting. Here's some info and some warnings about this steep environment if you plan to go.. https://www.hikingproject.com/trail/7042029/whitaker-point-trail-hawksbill-crag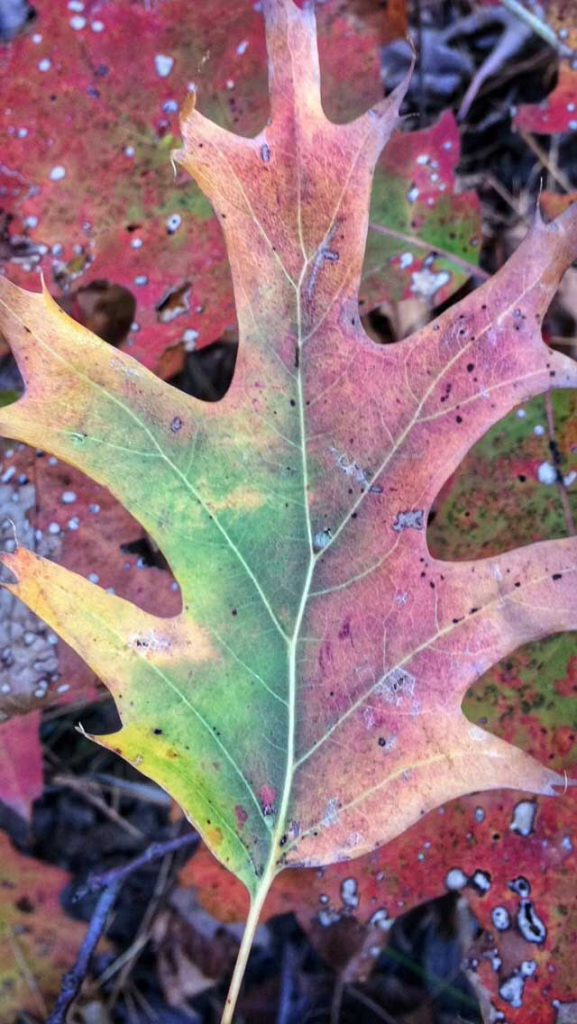 Hemmed In Hollow
The trail to Hemmed-In Hollow features a waterfall flowing over the steep rock. The trail can be wet but with proper shoes this hike is a treat. Note that the trail is all down hill going, and all uphill coming back. So take snacks and water, and take your time. https://www.buffaloriver.com/pages/hemmedin-hollow-trail/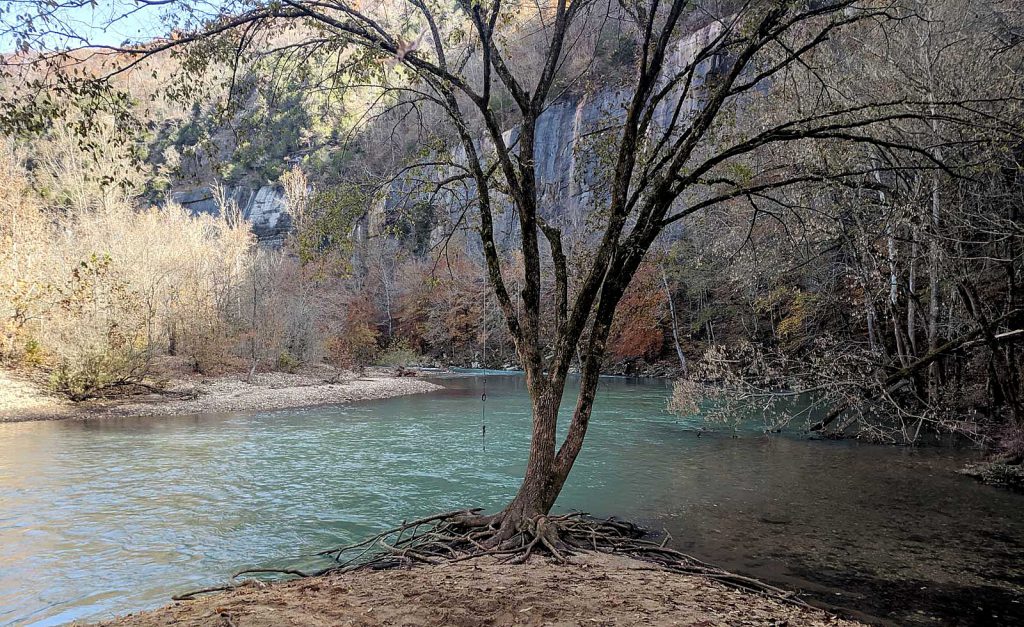 Don't depart without a stop at Steele Creek
Steve always includes a stop at Steele Creek. This area features the iconic steep bluffs of the Ozarks along the buffalo river. It's picturesque setting is perfect for a picnic. And it's a great place to practice your rock stacking skills. https://www.arkansas.com/accommodations/steel-creek-recreation-area-campground
There is a very real antidote to pressures of our daily lives right outside. The physical and mental well being supported by spending time in nature cannot be overstated. You may not have time to go to the Ozarks but Memphis hosts some beautiful parks : Tom Lee, Overton, Audubon, and Shelby Farms to name a few. If you get out to Meeman Shelby Forest on Sunday afternoon keep an eye out for Steve. He is definitely a leader who leads by example. You may just see him out hiking.